Spring 2023 New Member Class
Men's Ministry Women's Ministry Carousel Young Adult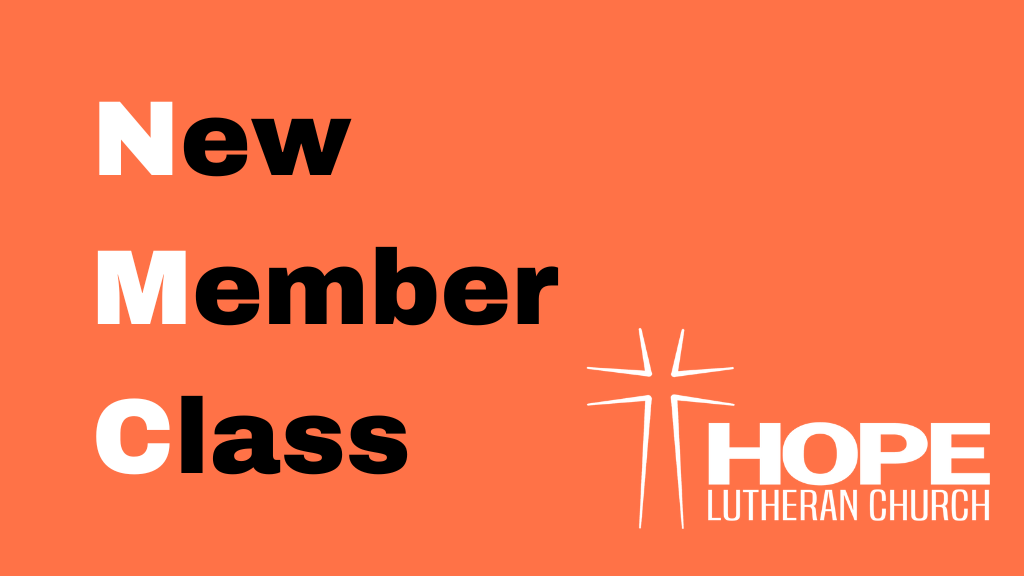 Welcome to Hope!
We are always excited to greet and welcome newcomers to our church! If you have been a guest at our worship services, we would love to get to know you. Please be sure to introduce yourself to Pastor Wayne when you're in church.
New Member Class
You're welcome to join a class designed to help you decide if Hope Lutheran Church is the right church for you. No pressure, no arm-twisting! Hope's pastor will simply share straight-forward information about the congregation's mission and vision, and about our Lutheran Christian faith. You're welcome to ask questions, and you'll enjoy getting to know others.
All persons interested in becoming members of Hope or transferring their membership from another Lutheran church are invited. There is no obligation to join by attending the class.
The next New Member Class will take place on Sundays, March 5—April 30 (excluding Easter Sunday), from 9:45-10:45 AM in Room 300. Kids and youth are welcome to join a Sunday School class during that time.
Questions? Contact the church office at 919-554-8109 or email Pastor Wayne Puls.